A big THANK YOU to everyone taking part in the 30 Day Film Challenge. We hope you are all enjoying reading the answers as much as we are, and that they give you ideas for something new (or old!) to watch.
Below are our favourite answers for each daily question and from them we had the impossible task of picking just one to win our weekly prize of £70, to spend on streaming or splurge on whatever you like during lockdown.
Congratulations to David Pearce on being this week's winner. On Day Fifteen he made a very convincing case for why everyone should enjoy his favourite guilty pleasure move, the Hugh Grant & Drew Barrymore Rom-com Music and Lyrics.
The 30 Day Film Challenge runs to 30th April.
Day Ten: Who's your favourite set of brothers and/or sisters in a film and why?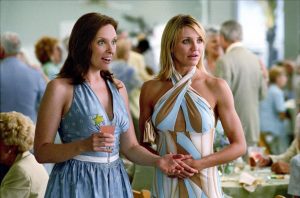 In Her Shoes (2005)
"Cameron Diaz and Toni Collette in 'In Her Shoes'. I asked my sister to read the 'I carry your heart' poem at our wedding because I thought it was so beautiful 😍"
(Helen Slater)
Day Eleven: Who is your favourite movie rabbit?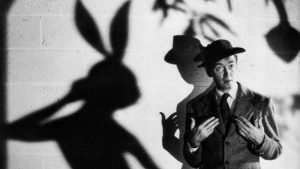 Harvey (1950)
"It would have to be Harvey from the 1950 film of the same name, starring the wonderful James Stewart. We know that 6-foot Harvey didn't actually exist (or maybe he did??), but whether he was real or not he was a great friend to the genial, well-meaning and harmless Elwood P. Dowd, who was a much better person for having Harvey around. I loved the film so much that I saw James Stewart reprising his role in the West End in the seventies."
(Linda Adams)
Day Twelve: Remember that big chocolate sculpture of Benedict Cumberbatch? Well, which actor/actress as which film character would YOU like to receive a chocolate sculpture of?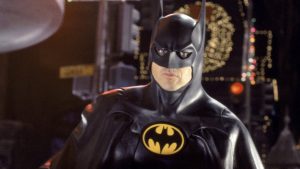 Batman (1989)
"Michael Keaton as Batman. Not only would you have something gorgeous to look at whilst you eat, you'd also get a utility belt to help ward off villains if they try and steal any of the precious chocolate. Or just to play with really."
(Mary Beckett)
Day Thirteen: What's the film that most reminds you of your childhood & why?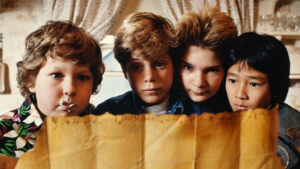 The Goonies (1985)
"As a child I loved nothing more than to hang out with my friends and go on an adventure! I wasn't popular but that didn't matter because I had a group of friends who were just as goofy as I was, I really couldn't ask for a better crew of people to spend time with. Re-watching the Goonies always brings back old memories our bond as friends, some of whom I'm still I am close friends to this day! Unfortunately we never discovered an old pirate map but how cool would that have been?" 🤔
(Albert Seline)
Day Fourteen: Nasty or nice, what's the most memorable movie mythological beast, and why?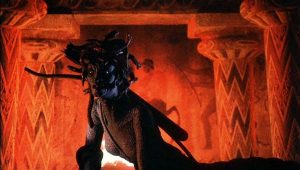 Clash of the Titans (1981)
"I was always terrified and fascinated by the Medusa from the original Clash of the Titans. I don't think I could resist looking."
(David Simpson)
**WINNER**
Day Fifteen: What's your favourite guilty pleasure movie and why should everyone love it?
Music and Lyrics (2007)
"Very good performances from Hugh Grant and Drew Barrymore, but it's all about the songs. Adam Schlesinger, sadly a victim of the Coronavirus at the beginning of this month, wrote a range of brilliant songs. Starting with the perfect pastiche of 80s electronica 'Pop Goes my Heart' and moving through the marvellous 'Meaningless Kiss' which sounds so familiar (😉) on to the final two songs in concert 'Don't Write me off just yet' and the masterly 'Way Back into Love' there is not a weak track in the entire movie. If you hate Rom Coms but love the music there's always the soundtrack album!"
(David Pearce)
Day Sixteen: What's the most memorable object in a film and why?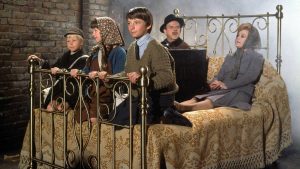 Bedknobs and Broomsticks (1971)
"The Bedknob in Bedknobs and broomsticks! If it wasn't that important or iconic, they all wouldn't be transported to magical places on the bed! Magical film."
(Lyndsey Cooksey)