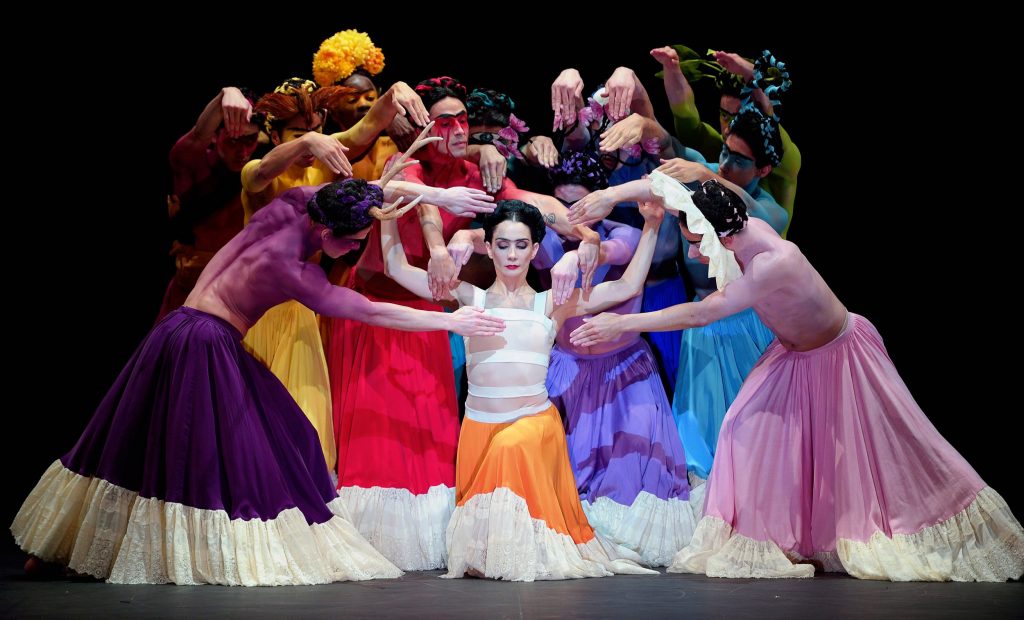 English National Ballet Stream 'Broken Wings', 7pm on 22nd April, for 48hrs.
The performance is the launch of the ENB's very own #WednesdayWatchParty.
Iconic painter Frida Kahlo is the heroine of this vibrant ballet full of warmth and passion. Based on Kahlo's life and art, Broken Wings is filled with colour, creativity and power.
Annabelle Lopez Ochoa's critically acclaimed production features Tamara Rojo in the role of Frida Kahlo alongside legendary ballet star Irek Mukhamedov as Diego Rivera.
The music, by Peter Salem, is performed by English National Ballet Philharmonic.
Based on Kahlo's life and art, Broken Wings is "a marvellous image of creativity and power" (The Independent), filled with colourful Fridas, mischievous day-of-the-dead skeletons and dancing birds.
Enjoy our premiere with our partners Google Arts and Culture and YouTube.
Help Support Our Future
If you have enjoyed this performance of Broken Wings as part of our #ENBatHome series, please consider donating to the ENB Future Fund. By supporting you'll keep ballet accessible, welcoming and relevant for all.
To find out more:
https://www.ballet.org.uk/donate

'Broken Wings' will be available from 7pm BST on Wednesday 22nd April and then on-demand for 48 hours.