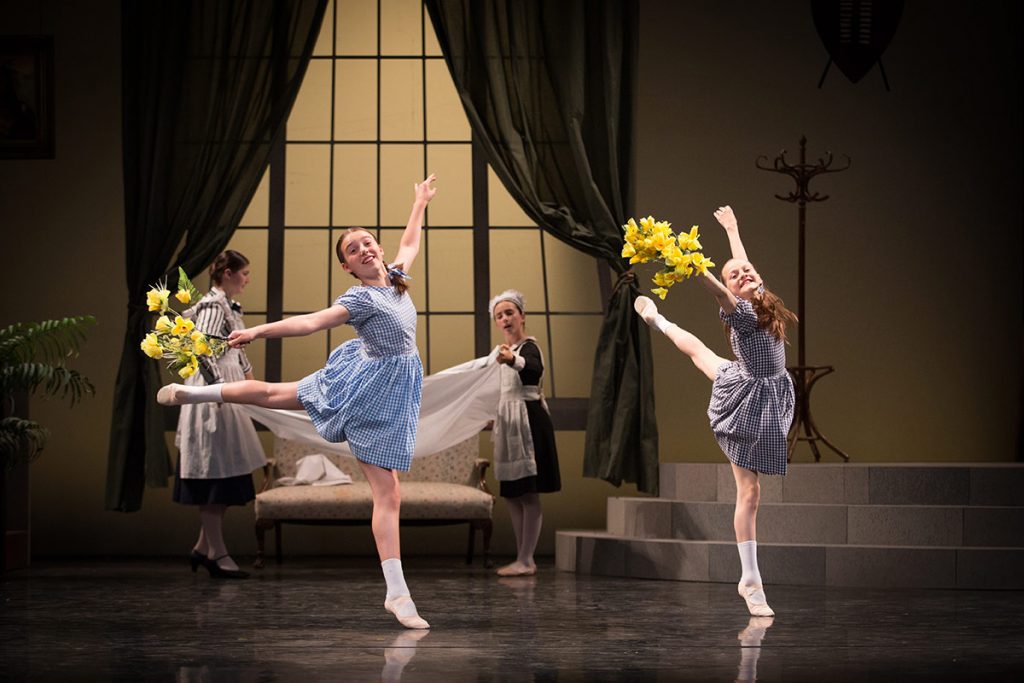 Anniversary production of Noel Streatfeild's classic novel.
Celebrating 25 years of fantastic productions, London Children's Ballet return to the stage with an adaptation of a much loved classic.
Ballet Shoes is the enduring tale of the determined Fossil sisters, Pauline, Petrova and Posy, as they take to the stage in order to support their adopted family.
For this special anniversary, Noel Streatfeild's 1936 novel is brought to the stage with original choreography by Cathy Marston adapted by ex-Birmingham Royal Ballet first artist, former London Children's Ballet performer and newly appointed Artistic Director of London Children's Ballet, Ruth Brill.
Founder & Artistic Director – Lucille Briance
Choreographer – Ruth Brill after Cathy Marston
Composer – Raymond Warren
Musical Director – Philip Hesketh
Set Designer – Charlie Camm
Lighting Designer – Mark Jonathan
Costume Designer – Kate Ford
Production Manager – James Smith
This recording was filmed at the Peacock Theatre, London in 2019 by AdVision TV Limited, and directed by Matthew Titterton