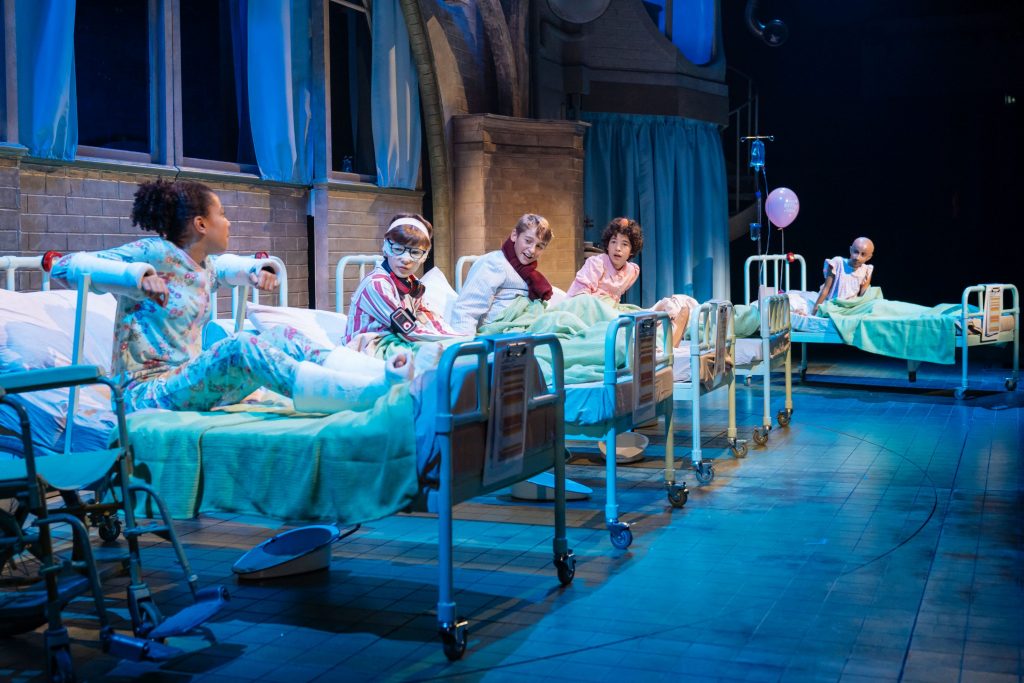 Chichester Festival Theatre has announced that two more of its productions will be streamed online for free.
Join us from Thursday 30 April in revisiting online our much-loved 2018 production, The Midnight Gang. This online broadcast will be available for 30 days (until 29 May).
A bang on the head during a cricket match at his boarding school has landed twelve-year-old Tom in the children's ward of the spooky Lord Funt Hospital. Luckily, he's not on his own with the child-hating Matron and the scary-looking Porter. George, Amber, Robin and Sally are in there too, and they're not taking things lying down. When the lights go out and the clock strikes twelve, they're off. But will they let new boy Tom join their forbidden midnight adventures through the hospital's labyrinthine realm?
This inventive tale of fun, friendship and the importance of kindness is adapted from David Walliams's biggest selling children's book of 2016.
This stage version is by Bryony Lavery, whose adaptations include Chichester's hit family shows The Hundred and One Dalmatians (2014) and A Christmas Carol (2015), with music and lyrics by renowned musician and composer Joe Stilgoe (The Jungle Book, 2017).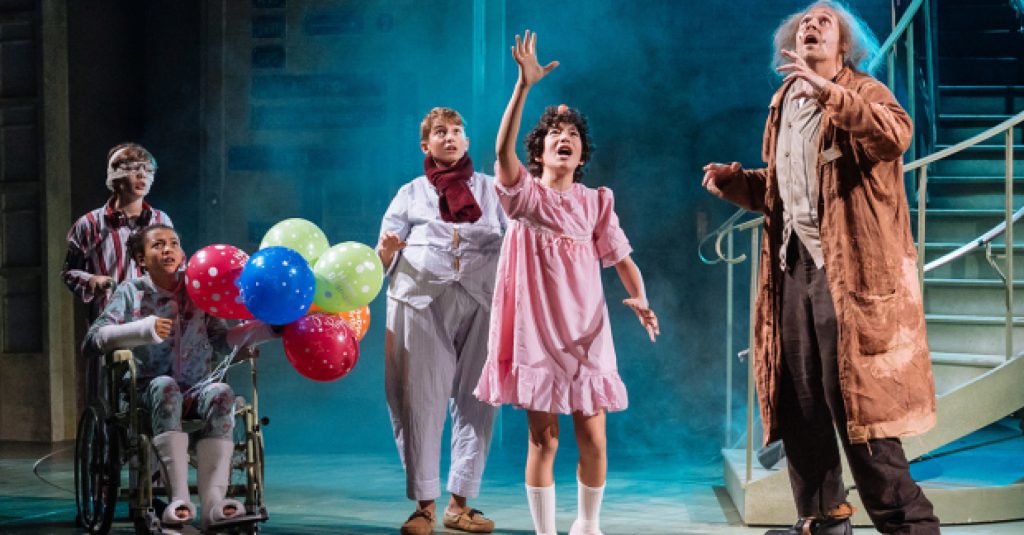 Director Dale Rooks's production of Michael Morpurgo's Running Wild (Festival 2015) won the UK Theatre Award for Best Show for Children and Young People; she later co-directed the play for Regent's Park Open Air Theatre and a UK tour.
This recording will be captioned for D/deaf and hard of hearing audiences, and Polish-language captions will also be available. An audio introduction will help set the scene for blind and partially sighted audiences.
From 21 May, Anna Ledwich's adaptation of Beauty and the Beast (with music and lyrics by Richard Taylor) will also be available for a month. The show originally ran in Chichester in 2017.
Live theatre has the power to change lives. When those lives are in lock-down, connecting with and supporting the community is even more important. CFT relies on your support to deliver our work on stage and off. Please help us by making a donation to help support some of the vital work we're doing to keep people connected.
Anything you can give at this time will make a real difference. Thank you.