Digitally Repair your Old Photo & Raise Money for Marie Curie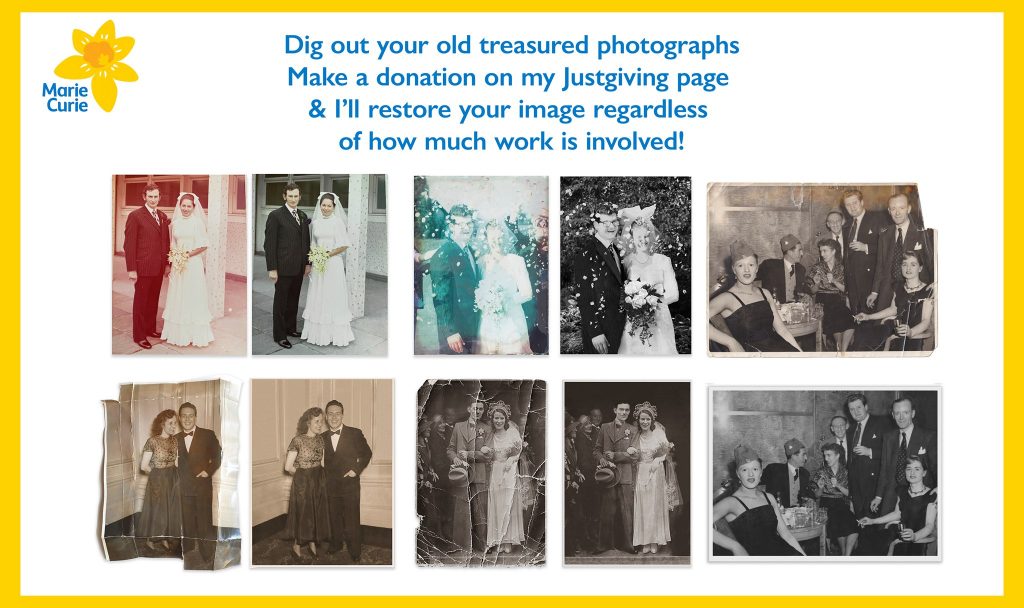 Furloughed colour retoucher will repair treasured images in return for donations.
Damian Smith, a furloughed colour retoucher, is volunteering his time and talent to raise much needed funds for Marie Curie.
Every day and night, Marie Curie Nurses and frontline staff are giving vital support to dying people and their families, in their homes and our hospices across the UK. At this time of national emergency, these crucial services are needed more than ever as the NHS is put under ever greater strain.
Damien invites you to send any photos in need of TLC and he will lovingly restore them.
This can all be done through his Just Giving Page HERE.