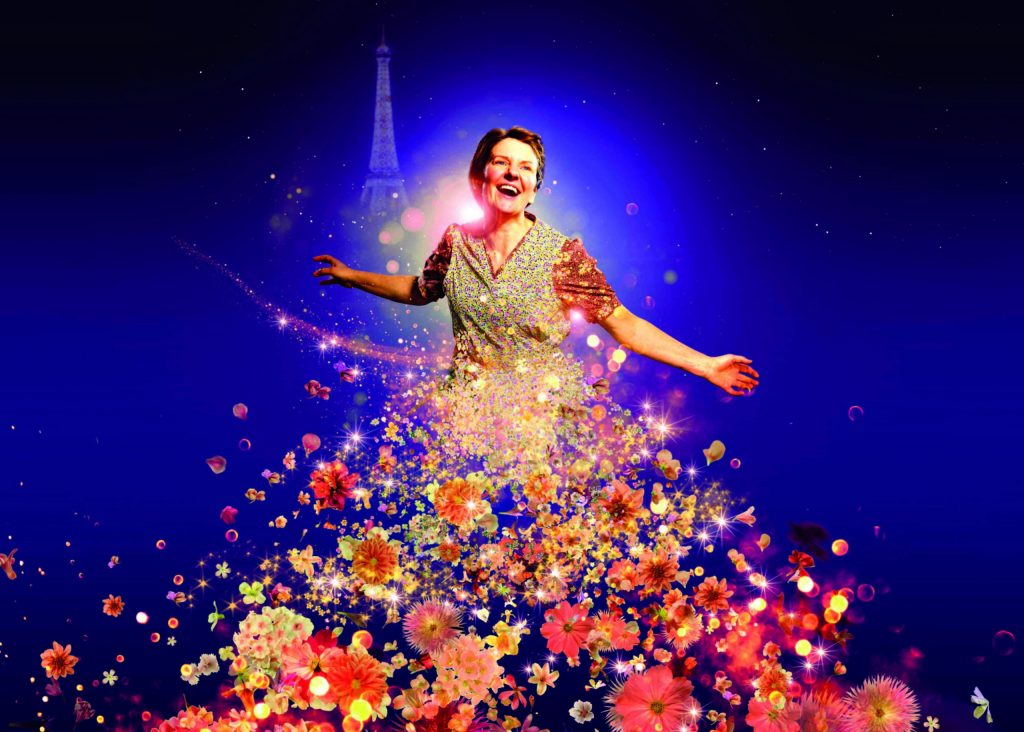 Join Chichester Festival Theatre from 1pm Thursday 9 April in revisiting for the first time online, their much-loved 2018 production, Flowers for Mrs Harris. This online broadcast will be available for 30 days (until 8 May).
Chichester Festival Theatre is to stream productions from its archive online for the first time, beginning with the musical Flowers for Mrs Harris.
The 2018 production stars Clare Burt, Joanna Riding and Gary Wilmot, and is directed by Chichester Festival Theatre's artistic director Daniel Evans.
Ada Harris spends her days dusting, darning, polishing and scrubbing. But her first glimpse of a ravishing Christian Dior dress sets her off on a journey that will change her life forever…
From the cobbled streets of post-war London to the shimmering avenues of Paris, Ada transforms the lives of everyone she meets along the way; but can she let go of the past and finally allow her own life to blossom?
Directed by Daniel Evans it captures the glowing humanity of the novella by Paul Gallico on which it is based. The production began in Sheffield, where it won three UK Theatre Awards including Best Musical.
Richard Taylor is a composer and lyricist for stage, opera and television, whose work includes Beauty and the Beast (CFYT 2017) and The Go-Between (West End). Rachel Wagstaff adapted Sebastian Faulks's novel Birdsong for the West End. 
★★★★★
'One of the most heartwarming British musicals of recent years'
– GUARDIAN