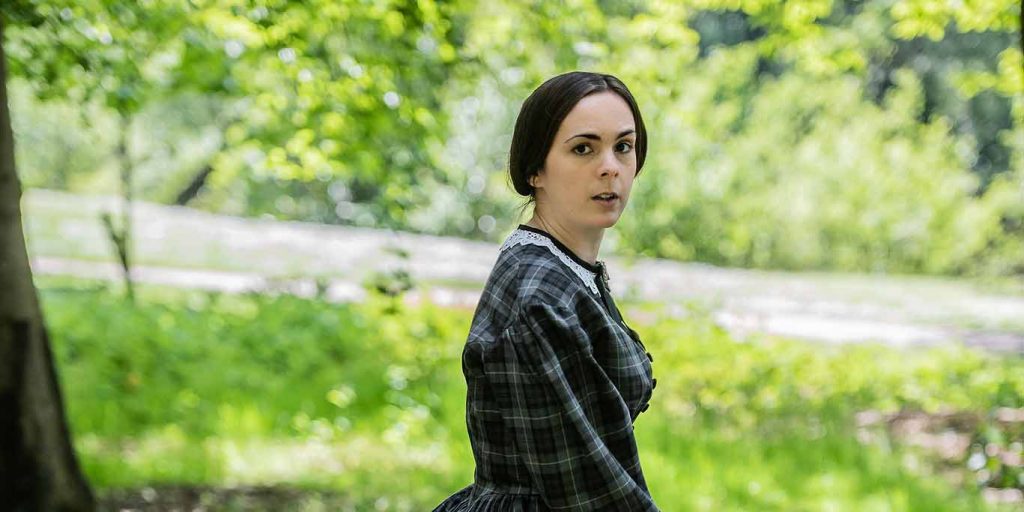 Blackeyed Theatre's acclaimed production of Charlotte Bronte's classic novel available till 17th May.
A gothic masterpiece of tempestuous passions and dark secrets, Jane Eyre tells the thrilling story of an orphan girl and her journey from a childhood of loneliness and cruelty to a life at Thornfield Hall and an unlikely relationship with the mysterious Mr Rochester.
Falling in love, she gradually uncovers a hidden past to the gloomy, forbidding Thornfield Hall, a terrible secret that forces her to make a heart-wrenching choice.
Captivating, brooding and intensely powerful, Jane Eyre is a moving and unforgettable portrayal of one woman's quest for equality and freedom, and lives as one of the great triumphs of storytelling.
Adapted by Nick Lane and directed by Adrian McDougall.
The production toured the UK from September 2019 until it was forced to close prematurely in March 2020 as a result of the Coronavirus pandemic.
The performance is streaming for free from 7.30pm on Sunday 10 May and it's available to watch until 11.30pm (UK time) on Sunday 17 May.
Running time is 133 minutes, and it's recommended for age 11+.
The full show programme is available to download here: https://issuu.com/blackeyedtheatre/do…
If you'd like access to the education pack for the production, you can find it here: http://www.blackeyedtheatre.co.uk/wp-…
If you enjoy the production and you'd like to make a donation to the company, you can do so via the following link: http://www.blackeyedtheatre.co.uk/don….
Any support you can give will be crucial in enabling us to continue producing live theatre in the future as well as streaming our work online for free.
Finally here are some other ways you can stay in touch:
Website: https://www.blackeyedtheatre.co.uk
For interviews with the cast: http://www.blackeyedtheatre.co.uk/hub/
Facebook: https://www.facebook.com/blackeyedthe…
Our thanks to all the artists who made this possible, to South Hill Park Arts Centre and Arts Council England.
Filmed by Ash Jones and Clive Elkington Edited by Alex Harvey-Brown