Hay Festival Digital Takes Place Online 22 – 31 May and is Completely Free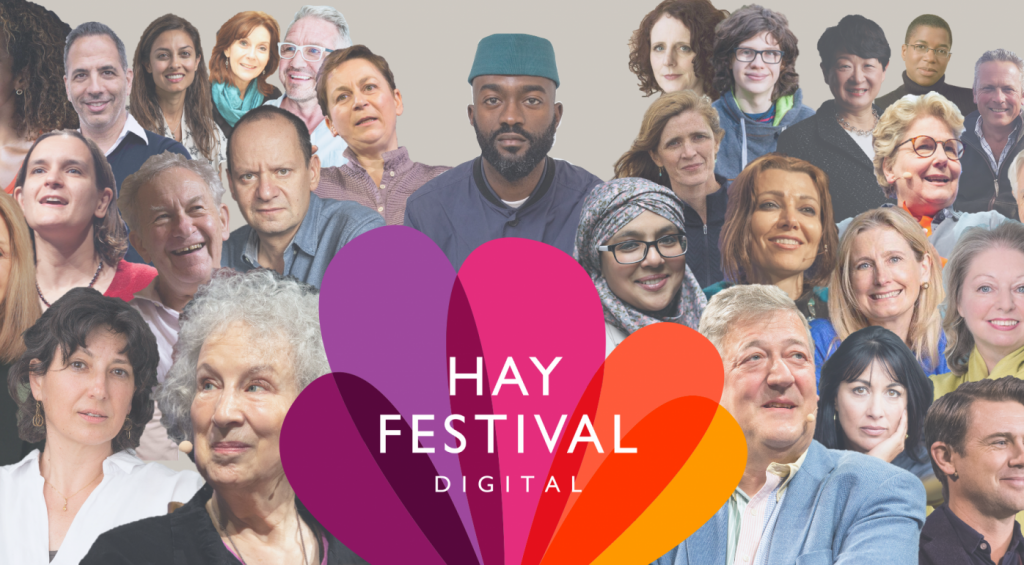 From 22–31 May, Hay Festival Digital #ImagineTheWorld takes place online with interactive events from more than 100 award-winning writers, global policy makers, historians, pioneers and innovators, celebrating the best new fiction and non-fiction, and interrogating some of the biggest issues of our time.
Attending Hay Festival Digital 2020 online is completely free and couldn't be easier. Simply browse the programme as you normally would and, if an event interests you, click the Register link to save your spot. Your virtual seat will be confirmed by email, and we will even email you again ten minutes before the show to remind you the event is about to start. You can chat with other audience members and ask questions of the speakers, just as you would at a real Hay Festival event.
Here's more information on how to register and if you have any questions or concerns email boxoffice@hayfestival.org.
All our events take place at the BST advertised. If you are accessing from a different time zone it will still be possible to replay for free up to 24 hours after the event.
Following this all events will be available on Hay Player.