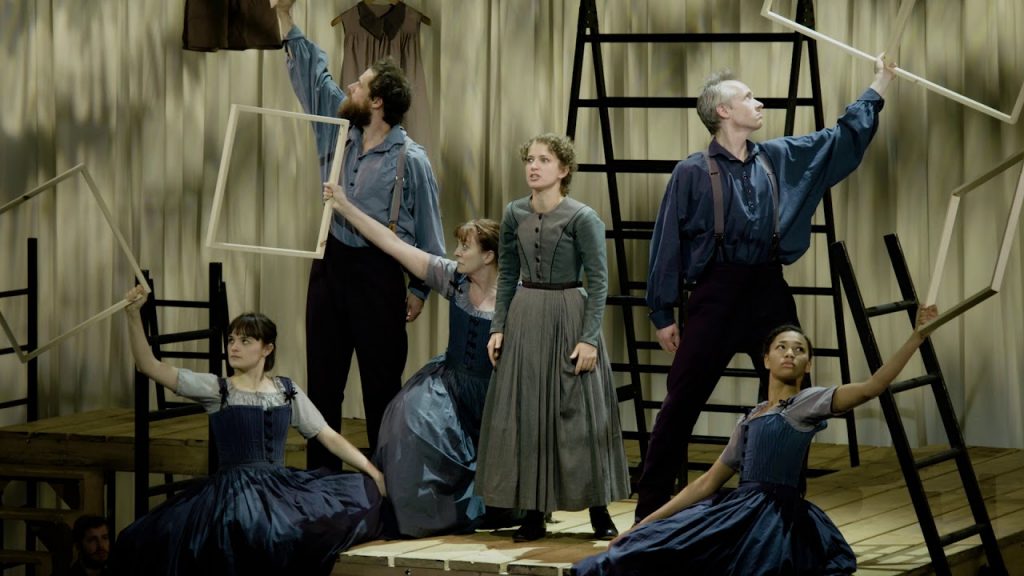 Watch the beautiful and dynamic theatre production of Jane Eyre, a collaboration with Bristol Old Vic, filmed by National Theatre Live at London's National Theatre.
Jane Eyre is streaming for free from 7pm UK time on Thursday 9th April. Available on demand until 16th April. It is subtitled and the running time is 3 hours with a short interval.
The classic story of the trailblazing Jane is as inspiring as ever. It uncovers one woman's fight for freedom and fulfilment on her own terms. Our spirited heroine faces life's obstacles head-on, surviving poverty, injustice and the discovery of bitter betrayal before taking the ultimate decision to follow her heart. A National Theatre co-production with Bristol Old Vic, based on the classic novel by Charlotte Brontë, directed by Sally Cookson and devised by the original company.
Please consider making a donation to support our theatres during this difficult time.
Visit https://bristololdvic.org.uk/support-us
Visit https://www.nationaltheatre.org.uk
or text NTATHOME 10 to 70085 to donate £10.
We've launched National Theatre at Home to give you access to theatre online, worldwide. There are further titles to be announced. Find out more about National Theatre at Home: https://www.nationaltheatre.org.uk/at…
The full list of cast and creatives for Jane Eyre is available here: https://www.nationaltheatre.org.uk/si…
If you're sharing this stream with a class, or someone who's in school, you might like to use our Education Resource Pack: https://www.nationaltheatre.org.uk/si…
This filmed performance was given a BBFC rating of 12A and it contains some strong language.
#NationalTheatreAtHome#NationalTheatre#JaneEyre#NationalTheatreLive