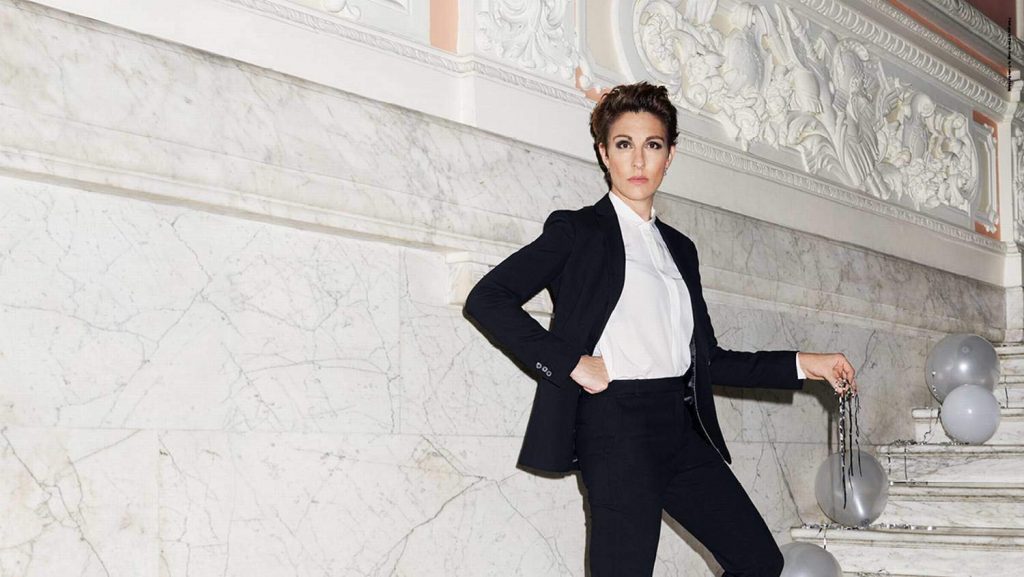 Shakespeare's Comedy is Free to Stream.
Make a date with Shakespeare's whirlwind comedy of mistaken identity, featuring Tamsin Greig as a transformed Malvolia.
A ship is wrecked on the rocks: Viola is washed ashore but her twin brother Sebastian is lost. Determined to survive on her own, she steps out to explore a new land.
Where music is the food of love, and nobody is quite what they seem, anything proves possible.
Twelfth Night is streaming for free from 7pm UK time on Thursday 23 April. Available on demand until 7pm UK time on Thursday 30 April. It is subtitled and the running time is 2 hours 42 minutes with a very short interval.
Simon Godwin (Hansard, Anthony & Cleopatra) directs this joyous production with Tamsin Greig (Friday Night Dinner, Black Books) as Malvolia and an ensemble cast that includes Daniel Rigby (Flowers, Jericho), Tamara Lawrence (Undercover), Doon Mackichan (Smack the Pony) and Daniel Ezra (The Missing, Undercover).
We hope, as you enjoy this content and the weekly recorded performances, you'll consider a donation to the National Theatre, or your local theatre.
If you'd like to support us, you can donate here: https://www.nationaltheatre.org.uk or text NTATHOME 10 to 70085 to donate £10.
We've launched National Theatre at Home to give you access to theatre online, worldwide. There are further titles to be announced. Find out more about National Theatre at Home: https://www.nationaltheatre.org.uk/at…
A full list of the cast and creatives is available here: https://www.nationaltheatre.org.uk/si…
If you're studying this play, or sharing it with someone who is, you might find this Education Resource Pack handy: https://www.nationaltheatre.org.uk/si…
#NationalTheatre #NationalTheatreLive #NationalTheatreAtHome #TwelfthNight