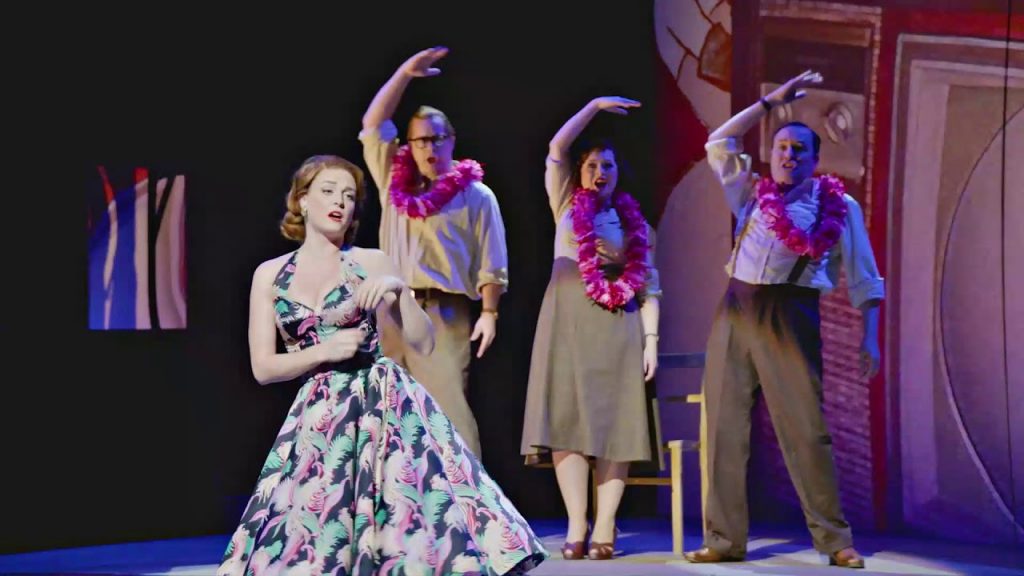 Free Stream of Bernstein's one-act satire on the American Dream available till 1st June.
In 1950s suburbia, Sam (Quirijn de Lang) and Dinah (Wallis Giunta) appear to have the perfect life in their little white house. But their growing detachment exposes a mutual feeling that they are trapped in a life that has turned into a lie. Sam escapes to the hyper-masculine, win-or-lose world of work and the gym, while Dinah loses herself in the movies, where the hit picture of the day is the ominously-titled Trouble in Tahiti.
A jazz trio provides an ironic gloss on the story, pointing up the stark contrast between the unreal fantasy of domestic bliss peddled by the ad-men and the painful truth of Sam and Dinah's lives. Bernstein's score for his deeply touching first opera is heavily influenced by the syncopated rhythms of jazz and by the distinctive American vernacular of Hollywood and Broadway.
PAY AS YOU FEEL
In this challenging time for our industry, please consider making a 'pay what you feel' donation to Opera North » https://bit.ly/ON—Donate
All donations will support the future of our work, ensuring we are able to create enthralling performances in the coming months and years, and enabling us to use music to connect with young people and communities.