Robbie, Russell & Alex Horne: The Best Lockdown Fun You Can Have at Home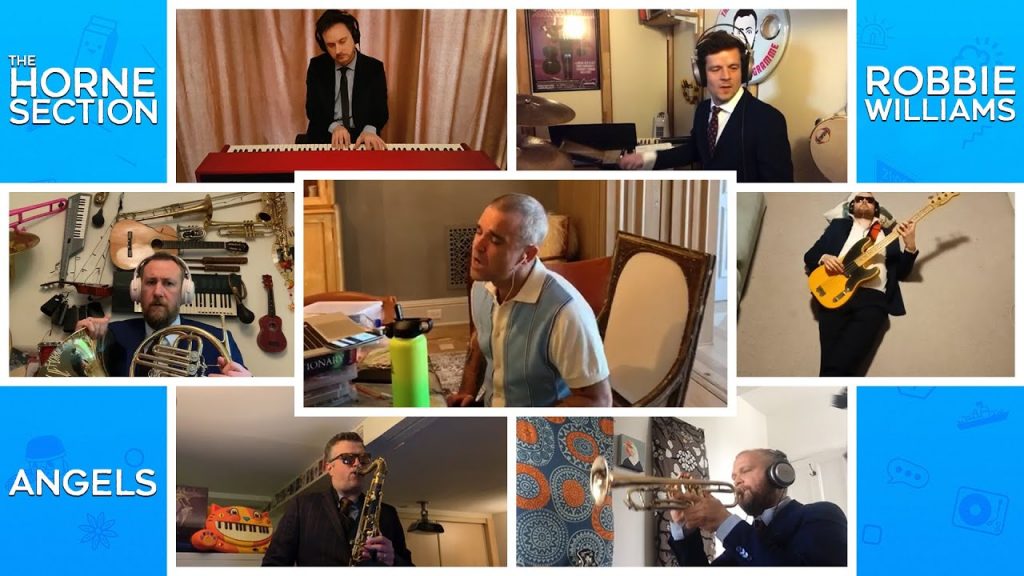 From an exclusive performance of 'Angels', Alex Horne's latest #Hometasking videos and Russell Howard chatting to some famous faces, we bring you the best lockdown fun you can have in your own living room, plus some of our favourite podcasts.
ROBBIE WILLIAMS & THE HORNE SECTION EXCLUSIVE LOCKDOWN PERFORMANCE OF 'ANGELS'
Robbie William's and The Horne Section perform a brand-new rendition of Robbie's classic hit 'Angels'. You can catch the performance below and listen to the full 'The Horne Section' podcast HERE.
ALEX HORNE'S #HOMETASKING
Alex's Horne's #Hometasking continues to delight audiences! You can watch the latest compilation of the best entries below.
RUSSELL HOWARD'S HOMETIME
Join Russell Howard as he chats to some famous faces and interesting people in lockdown, all from his former childhood bedroom. During this episode Louis Theroux and Russell chat about their time on Bake Off, Refuge's Lisa King provides vital domestic abuse support information & Guvna B performs Fall on Me.
SIMON BRODKIN'S LOCK-DOWN GROUNDHOG DAY
Watch Comedian Simon Brodkins lock-down Groundhog Day video below
THE CORONA SESSIONS
Comedian & Impressionist Luke Kempner's Corona Sessions featuring Gary Barlow can be viewed below.
DOLLY ALDERTON LIVE AT HOME WITH PENGUIN
Dolly Alderton, bestselling author of Everything I Know About Love, Sunday Times columnist and co-host of hit podcast The High Low invites us into her home for a cosy chat about self-care while social distancing, and the reads that are giving her life during lockdown.
Thursday 7th May, streamed live on Facebook at 5.30pm.
https://www.facebook.com/events/252344692796701/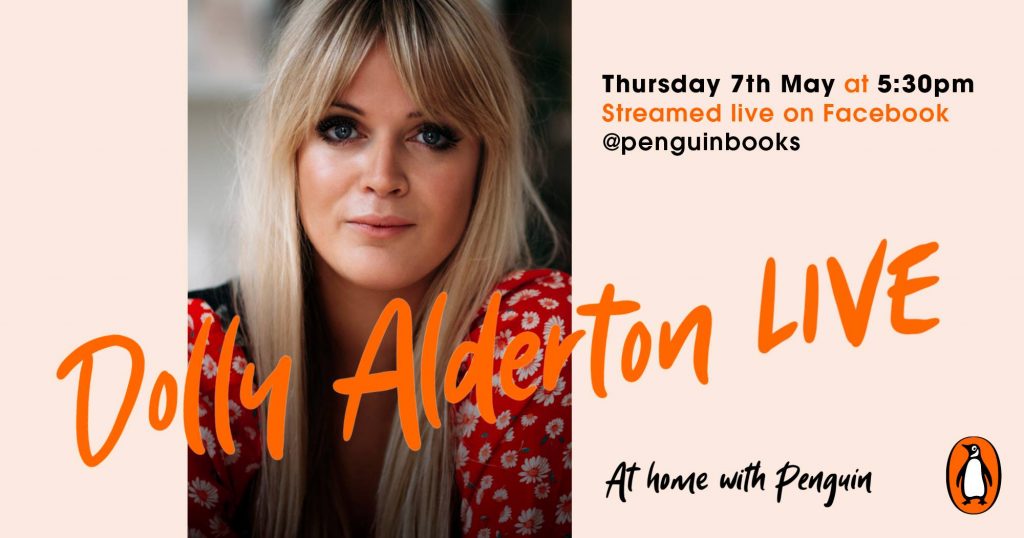 RECOMMENDED PODCASTS
SH**GED, MARRIED, ANNOYED with Chris and Rosie Ramsey
Award-winning SH**GED. MARRIED.ANNOYED. is one of the UK's most-listened to podcasts, with more than 20 million downloads so far, and consistently tops the charts.
Chris and Rosie Ramsey say the podcast is the only way they can have a conversation without being interrupted by a toddler or ending up staring at their phones. Every side-splittingly honest episode has the married couple chatting about life, relationships, annoyances, parenting, growing up and everything in between.
Listen now https://podcasts.apple.com/gb/podcast/sh-ged-married-annoyed/id1451489585
Frank Skinner Poetry Podcast
Frank Skinner loves poetry. And he thinks you might like it too. Join Frank each week as he takes you through some of his choice picks of poems. There may be laughter. There may be tears. There will certainly be poetry. Frank Skinner's Poetry Podcast is produced by Sarah Bishop.
Listen Now https://planetradio.co.uk/podcasts/frank-skinner-poetry-podcast/
Matt Forde's Political Party Podcast
Stand-up comedian, TV host and former political adviser Matt Forde presents The Political Party, a weekly celebration of politics and its personalities
Listen Now https://soundcloud.com/thepoliticalparty
Off Menu podcast with Ed Gamble and James Acaster
Comedians Ed Gamble and James Acaster invite special guests into their magical restaurant to each choose their favourite starter, main course, side dish, dessert and drink. Ever wanted to eat your dream meal? It's time to order Off Menu.
Listen Now https://play.acast.com/s/offmenu