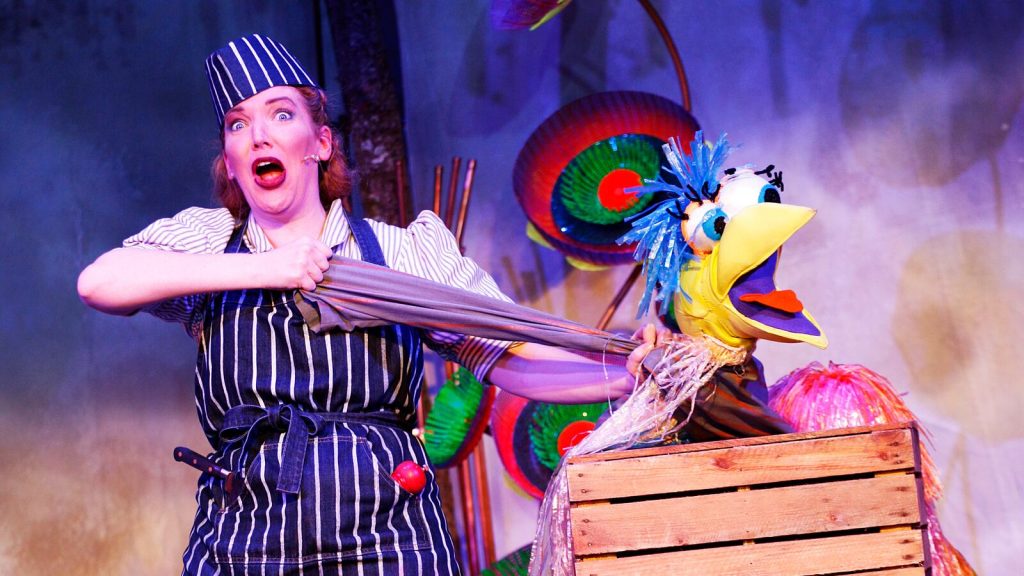 All aboard, the ship is departing! All children, animals and silly people welcome.
Enter the imaginative world of Alice in Wonderland creator Lewis Carroll in this brand-new original adaptation inspired by his classic poem.
Come and join our ragtag band of explorers as they set off on a quest to catch the highly prized mythical Snark. Not only do they have the adventure of their lives, but they make a far more valuable discovery.
RGM Productions and Alice House Theatre in association with Moya Productions presents The Hunting of the Snark.
Filmed live at the Queen Elizabeth Hall at The Southbank Centre in 2018.
Hailing from London's West End, the show features five high-energy performers, a parade of fantastical creatures, puppetry and lashings of daft humour.
Side-splittingly funny, joyful, fast-paced and bursting with a soundtrack of witty songs by an award-winning songwriter, The Hunting of the Snark is set to delight, excite and entertain.
The impossible voyage of an improbable crew to hunt an imaginary creature is brought magically to life in this sparkling family musical adventure.