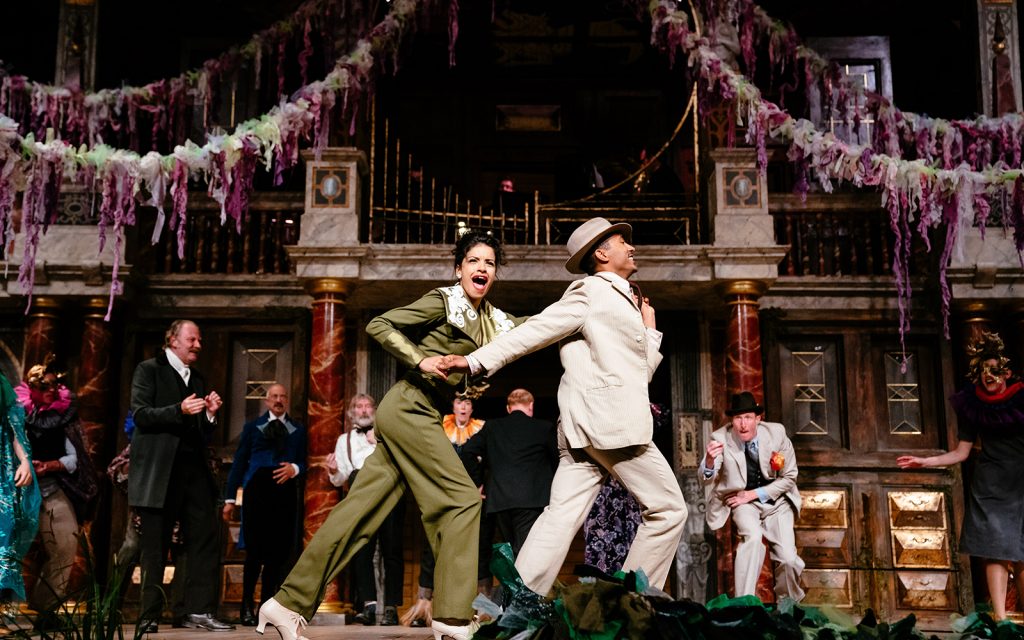 Shakespeare's hilarious English sitcom available till 14th June.
Imagining that Mistress Ford and Mistress Page have each fallen for him, the fat knight Sir John Falstaff decides to seduce them both, as much for their husbands' money as for their personal charms. Wise to the old rogue's tricks, the women turn the tables on him with a series of humiliating assignations and a very damp, extremely smelly laundry basket.
'The Merry Wives of Windsor' is the only comedy that Shakespeare set in his native land. This production draws influences from British 1930s fashion, music and dance, and with its witty mix of verbal and physical humour, rejoices in a tradition that reaches right down to the contemporary English sitcom. Directed by Elle White, it stars Olivier Award-nominated Bryony Hannah as Mistress Ford, Sarah Finigan as Mistress Page and Pearce Quigley as Falstaff. The Windsor Locals appear courtesy of Soldiers' Arts Academy, London Bubble and Clean Break.
Running time: 2 hours 20 mins
Support Shakespeare's Globe Theatre
In return for these free streams, we appreciate any voluntary donations at this time. Your support is critical for our future.