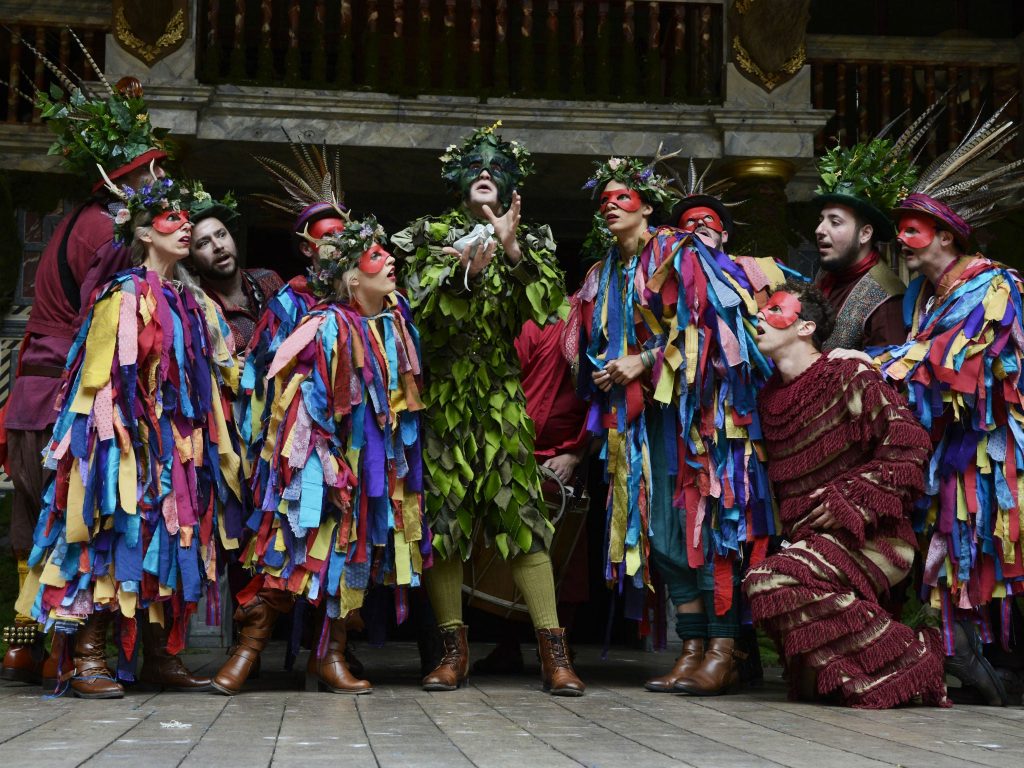 Shakespeare's Globe is streaming Barrie Rutter's production for free till 17th May.
From 7pm tonight, 4th May, watch The Two Noble Kinsmen for free. Directed by Barrie Rutter and filmed from Shakespeare's most famous stage, the Globe Theatre.
In return for these free streams, we appreciate any voluntary donations at this time. Your support is critical for our future.
The Two Noble Kinsmen Story
How long is forever?
When the imprisoned Palamon and Arcite vow eternal friendship, they don't expect that anything will come between them. But then from their cell window they see the beautiful Emilia, and their priorities take a sudden and violent turn. In this late romance, Fletcher and Shakespeare examine love in all its fluid and complex forms.
The Two Noble Kinsmen YouTube Premiere available until Sunday 17th May 2020.
About the production
Barrie Rutter, recipient of the 2003 Sam Wanamaker Award, directs his first play since stepping down as Artistic Director of Northern Broadsides.
Inspired by the play's Morris language and references, The Two Noble Kinsmen is set in pastoral 'Merrie England' and brought to life with original music composed by acclaimed folk musician Eliza Carthy, and dance choreographed by Ewan Wardrop.
Support Us
Our doors are temporarily closed but our hearts and minds are open. In this unprecedented time for the cultural sector, and as a charity that receives no regular government subsidy, we need donations to help us to continue to thrive in the future.
We hope you've enjoyed watching our free Globe Player films: if you are able, please donate what you can to help us continue to share Shakespeare's gift of stories. If you donate, and are an eligible UK taxpayer, we will be able to increase your donation by 25% due to Gift Aid at no extra cost to you. If you'd like to support us, you can donate here: https://www.shakespearesglobe.com/join-and-support/donate/
You can also donate via Text. To donate £20, £10 or £5, text NOBLE20, NOBLE10, or NOBLE5 to 70460. Texts cost the donation amount plus one standard rate message.
Globe Player
Watch Shakespeare on demand with our online streaming service Globe Player – also available on the go with the Globe Player iOS app: https://globeplayer.tv/#TheTwoNobleKinsmen#GlobePlayer