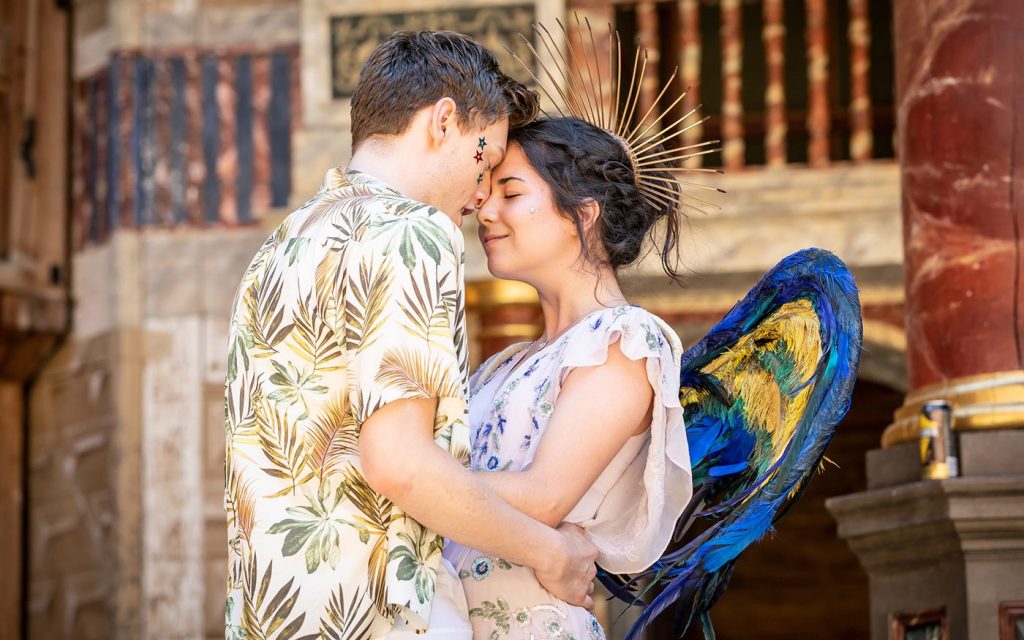 Shakespeare's late, great romance, filmed from his most famous stage, the Globe Theatre.
The Winter's Tale is available until Sunday 31 May 2020.
In return for these free streams, we appreciate any voluntary donations at this time. Your support is critical for our future.
If you'd like to support us, you can donate here: https://www.shakespearesglobe.com/don…
The Winter's Tale story
When Leontes, Sicilian king, becomes convinced his pregnant wife Hermione is conducting an affair with his closest friend Polixenes, King of Bohemia, he is so enraged he banishes her newborn child, while Hermione apparently dies of grief. Sixteen years later, the child, Perdita, having been raised in Bohemia by shepherds, is in love with Florizel, son of Polixenes, who forbids their marriage. The lovers travel to Leontes' court seeking happiness, which they find – in ways nobody expected.
About the production
Blanche McIntyre directs a new version of Shakespeare's great play of the irrational and inexplicable. Set in a world of monsters, gods and natural disasters, travel from the stifling atmosphere of the Sicilian court, to the unbuttoned joy of a Bohemian festival.
Running time: 2 hours 40 mins
Support us
Our doors are temporarily closed but our hearts and minds are open. In this unprecedented time for the cultural sector, and as a charity that receives no regular government subsidy, we need donations to help us to continue to thrive in the future.
We hope you've enjoyed watching our free Globe Player films: if you are able, please donate what you can to help us continue to share Shakespeare's gift of stories.
If you donate, and are an eligible UK taxpayer, we will be able to increase your donation by 25% due to Gift Aid at no extra cost to you.
If you'd like to support us, you can donate here: https://www.shakespearesglobe.com/don…
You can also donate via Text. To donate £20, £10 or £5, text WINTER20, WINTER10, or WINTER5 to 70460. Texts cost the donation amount plus one standard rate message.
Globe Player
Watch Shakespeare on demand with our online streaming service Globe Player – also available on the go with the Globe Player iOS app: https://globeplayer.tv/
#TheWintersTale#GlobePlayer